Customers often ask, how to make sure, that a particular PL/SQL-code which runs in several sessions at the same time, process the data for the FIFO paradigm. The answer is: no problem at all. Oracle offers the dbms_lock package which is very helpful there to solve problems arround locking and synchronizing.
... exactly this was the question of a customer, because he wants to join tables between two Oracle databases. Well, the idea for this solution is based upon the fact, that we can have a foreign key constraint on a view. So let's go ahead:
1. We create a view which points to a table/view on the foreign database, using a database link:
create view test_view_dblink as
select * from some_table@external_oracle_database;

2. We create a foreign key constraint on that view
alter view test_view_dblink
add constraint test_view_dblink_fk foreign key (column_name)
references table_in_local_database(column_name) disable;

The "disable" clause at the end of the statement is the important thing because constraints on views must be disabled.
2b. If we would need a primary key we also can define one:
alter view test_view_dblink
add constraint test_view_dblink_pk primary key (column_name) disable;

Last but not least: with this technique, we can create relations to all databases for which we have a oracle connector/gateway (e.g. IBM DB2, ...). Check it out!
From time to time I will be faced the problem to move data from one table to another. Under normal circumstances this is not a big deal, but if the source table contains a long-/raw column this is impossible to manage that with plain SQL. So here is a suitable workaround to solve this problem with a few lines of PL/SQL code
Starting point is a table with a long raw column:
insert into long_table
select 'new id',
       long_column /* LONG-Feld */
  from long_table a
 where a.long_id = 'some old id';
This ends up with "ORA-00997: illegal use of LONG datatype error"
The workaround is: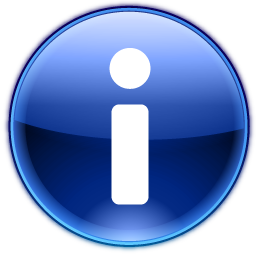 This article describes how to tokenize a string, just with plain "out of the box" Oracle SQL. In the IT we often encounter requirements to split a string in parts. With Oracle PL/SQL we have a quite elegant solution for that.
The solution is based on the ability of oracle to use regular expressions within a SQL statement. In the first example we have comma seperated string, containing the most important crew members of the USS Enterprise:
SELECT regexp_substr(str, '[^,]+', 1, LEVEL) AS splitted_element,
           LEVEL AS element_no
      FROM (SELECT rownum AS id, 'Kirk,Spock,Scotty,McCoy,Uhura' str FROM dual)
    CONNECT BY instr(str, ',', 1, LEVEL - 1) > 0
           AND id = PRIOR id
           AND PRIOR dbms_random.value IS NOT null;